 Castovers is an innovative start-up launched by professional podcasters who are enthusiastic about the future of this unique marketing tool. We're a digital podcast catalogue that brings together industry-leading experts and conversation starters in one easy-to-navigate platform.
Get 1-on-1 with your audience through the power of podcasting. Castovers is here to help you build an engagedaudience to build your brand and creator profile. Start your podcasting journey with Castovers today.
For an exclusive time, you can be amongst the first to join the Castovers podcast platform before we close the doors for free accounts.
What is a Podcast Catalogue?
A podcast catalogue allows audiences to discover new shows and creators within their interest niches. Castovers promotes some of the most popular and fastest-growing podcasts with our global catalogue of titles. Our creators and podcast hosts have established international communities within niches like sports commentating, comedy, entertainment, and technology.
Joining a podcast catalogue is one of the easiest ways to advertise your podcast. Your podcast will be alongside some of the most popular and trending shows within your niche, helping listeners find your podcast. Potential listeners can see your back catalogue of podcasts and read reviews from your community.
Podcast catalogues also grow your show's digital footprint, putting your show in front of the right eyes (and ears!).
The Podcast Industry
The podcast industry is experiencing turbo-charged growth as it becomes one of the most popular forms of media consumption.
There were over 4,105,000 podcasts registered globally in July 2023. Apple Podcasts continues to be the most popular platform, hosting almost 2,600,000 podcasts as of July 2023. That's a 10% growth since September 2021, showcasing the post-pandemic boom of the podcast industry. In 2018, there were only 550,000 active podcasts in the iTunes library.
Roughly 20% of shows on Apple Podcasts are active, meaning they've released a new episode within the previous 90 days. There are currently almost 494,000 active podcasts on Apple Podcasts.
Data from Edison Research showed that on-demand audio, including podcasts, has overtaken linear audio, such as radio, with listening time. Weekly listenership continues to rise with podcasts remaining a largely untapped marketing tool and revenue stream for companies in every niche.
Over 40% of people have listened to a podcast in the last month – up 5% in the last year. This number remains relatively consistent as you break it down with over 30% listening to a podcast in the last week.
Podcasts present an opportunity to speak to your target demographic 1-to-1 at times when they wouldn't usually be exposed to advertising. Almost 50% of people listen to podcasts while doing chores with 42% listening during their commute to work. Almost 30% of listeners engage with podcasts while working out.
Over 90% of podcasts are consumed through headphones with research by the University of California showing that headphone listening doubles the effectiveness of message reception. Podcasts are becoming an emerging space for sponsorship and advertising with research by Acast showing that 97% of listeners have a positive perception of brands advertised during podcast episodes.
Podcasts build trust, credibility, and authority with your target demographic.
Speak to Your Community
Podcasts offer a media form that enables you to add a narrative to your company story, promoting your core values and product or service. Branded podcasts can utilise long-form content to establish authority within their niche and build an engaged audience base within their target demographic.
Podcast listeners are actively engaged in your industry or feel connected to your brand story. Podcasting opens you up to a highly engaged audience that you can easily convert into customers and service users. You'll be speaking directly to the community you want to build and listeners you can convert to customers.
Companies and service providers can reward podcast listeners with exclusive discounts and benefits, promoting these throughout your podcast episodes
What a Podcast Offers Your Business:
What a Podcast Offers Your Business:
Podcast advertising hit £80 million in the UK alone in 2022 with growing demand for sponsorship and ad deals within the niche. Starting a podcast can boost your customer engagement and provide an additional revenue stream through advertising and sponsorship deals.
A podcast offers a platform to showcase your company's expertise and establish it as a thought leader within your industry or niche. You can provide ideas, insights, and solutions through engaging content that can serve to either educate or entertain your community. A podcast will build your company's credibility, authority, and trust amongst its target demographics.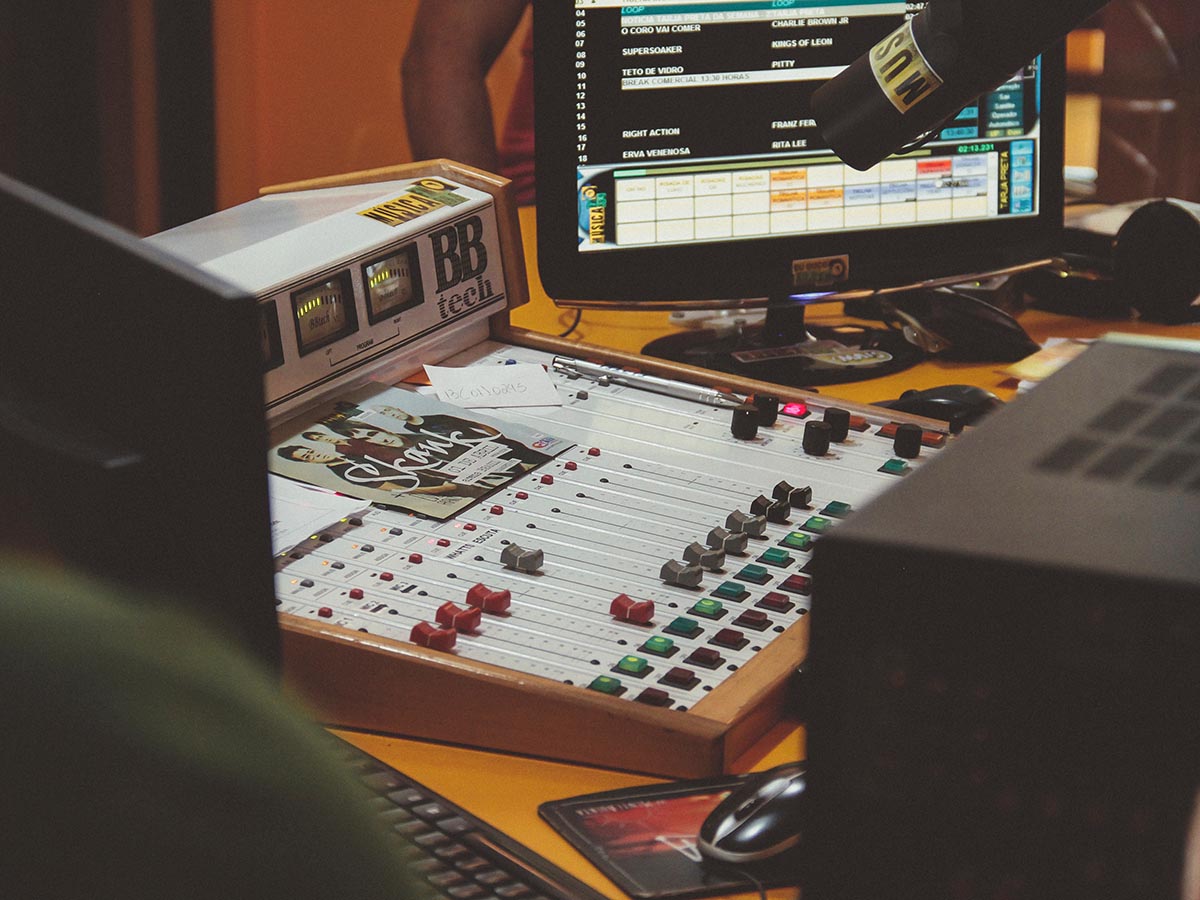 Launching a podcast is one of the easiest ways to establish your company as an industry expert or thought leader. You can choose the topics you want to focus on, building a narrative that is interlinked with your marketing strategy. Even small companies can establish themselves as an industry expert through podcasting.
Podcast listeners are already interested in your industry niche or subject matter when they click on your content. Podcasting introduces you to a highly engaged audience who are actively seeking out content within your niche. You'll be speaking directly to the community you want to build with listeners you can convert to customers.
Podcasting as a Revenue Stream
The podcasting industry is experiencing massive growth in advertising revenue. It's projected to reach $4.2 billion by 2024 for the US podcast industry alone. A similar positive outlook is predicted for the UK market with a 16-fold increase from 2016 figures by 2025. While podcasting offers new revenue streams, it also presents an opportunity for first-party data assets. This data can enable your company to maximise its revenue potential from each episode and better understand consumer behaviour.
Join Our Podcast Catalogue Today
We're opening the Castovers podcast catalogue with free accounts for a limited time only. You can be amongst the first to join our platform and get your show to the top of our trending list, establishing your podcast as a must-listen-to within your niche. Get in touch with our team today to find out how to join the Castovers podcast catalogue for free today.
Subscribe to Our Newsletter
Castovers – submit your Podcast today